Auto Repair Shops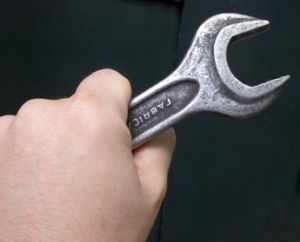 Protect Your Auto Shop With the Right Business Insurance Coverage
Are you Tired of Poor Customer Service, Endless Voicemail & Paying Too Much for Your Garage Insurance?
Let our experienced team help you.
Local drivers depend on you for quality auto repair service to get them back behind the wheel fast. If your business is interrupted due to an unexpected incident, will your insurance help you get back in the driver's seat quickly?
When people encounter problems with their cars, trucks, or suv's, they depend on your shop to quickly get themselves back driving. However, they depend on you for much more than getting their set of wheels back into shape. These are real people with real businesses — a florist who needs to deliver bouquets of white roses to a wedding, a lawyer scheduled to meet important clients, or maybe a teacher who needs to get to school on time for her math class. Whatever their occupation, your customers require your services to keep their livelihood running.
When unexpected incidents threaten to put your business to a standstill, do you have the necessary insurance to keep you covered? At First Insurance Services, we provide comprehensive and affordable insurance solutions to ensure that the day-to-day operations of your auto repair shop are not interrupted.
Your business specializes in things like tires, brakes, oil changes and mufflers just as we specialize in different insurance policies that help protect your business.
Is a BOP the right solution for your business?
A businessowners policy, also known as a BOP, combines property insurance, liability insurance and other common coverages into one convenient package.
Commercial general liability insurance – To protect you and your auto repair shop from claims of liability for bodily injury, property damage, and advertising injury (e.g. false advertising, slander, and so on). Practically anyone who comes into your shop can file such liability claims for many reasons. If this happens, your commercial general liability insurance policy will step in to cover associated legal defense costs and any compensation the court might order you to pay.
Garagekeepers legal liability insurance – Repair shops bring other people's vehicles under their care all the time. To protect yourself from possible financial loss in case of mishaps, getting a garagekeepers legal liability insurance policy to cover the costs of repair or replacement of any vehicle that might get damaged while in your keeping.
Commercial property insurance – Auto repair shops depend on many tools, equipment, and supplies to be able to repair vehicles. Car lifts, car jacks, tire changers, wheel balancers, air compressors, auto parts washers, welders, and plasma cutters — these are just some of the things that mechanics use to render their services. Without a reliable commercial property insurance, you run the risk of losing this costly equipment and machinery to risks like fire, theft, vandalism, and civil disturbances like riots. It pays to be protected.
Workers' compensation insurance – Mechanics working in an auto repair shop encounter a lot of risks every day. When they get injured because of the heavy machinery they use, your business can face serious legal challenges and the risk of paying for costly medical fees. Thankfully, you can protect your employees and your shop with the right workers' compensation insurance policy. Should your employees suffer an injury, this policy covers not only their hospital and medical bills, but also pays for part of the wages they lost as a result of the injury.
Commercial auto insurance – shops sometimes provide mobile, on-call services to their customers. If your business offers such services, then you should consider getting commercial auto insurance for your business vehicle. In the event that your service vehicle gets damage or causes damage to other people's property, your commercial auto insurance policy will cover the repair or replacement costs.
Equipment breakdown coverage - Protect the investment in your equipment against power surges, mechanical breakdown, burnout or operator error. It's also known as "boiler and machinery" insurance.
Employee practices liability insurance - Protect yourself against charges of discrimination, harassment or wrongful termination by employees at your auto service and repair shop.
Sewer or drain coverage - Helps pay for cleanup if rain or a water main break causes your sewer or drain to back up into your garage.
Medical payments coverage - Use medical payments insurance for expenses resulting from injury to others on premises you own or rent.
Employee dishonesty coverage - Get coverage to help recover losses from employee theft. Work with your agent to find the right amount of coverage for your business.
At First Insurance Services, we know about the daily challenges you face as an auto repair shop owner. You don't have to deal with all of them yourself. We are here to help you come up with the best package that will make sure your business keeps running even when mishaps come into play. The details of business insurance may seem confusing, but the professionals at First Insurance Services are always happy to help. Let us detangle the details for you with a free quote. You can also call us with any questions you may have. We look forward to insuring your auto shop so you can confidently help your customers get back on the road.
We Make Insurance Simple!
Product, coverage, discounts, insurance terms, definitions, and other descriptions are intended for informational purposes only and do not in any way replace or modify the definitions and information contained in your individual insurance contracts, policies, and/or declaration pages. Such products, coverage, terms, and discounts may vary and exclusions may apply.